Education Training to keep you up to date
We provide you with live educational events to keep you updated with all the changes brought on by new ATO updates, regulations, courts rulings and government changes.
For many though the most valuable part is the Q&A where I answer questions accountants have about how these impact trustees and their SMSFs. Keep an eye out here for upcoming events.
Stay up to date with all the SMSF knowledge you need
Earn CPD points
Ask any SMSF questions you have
Past Events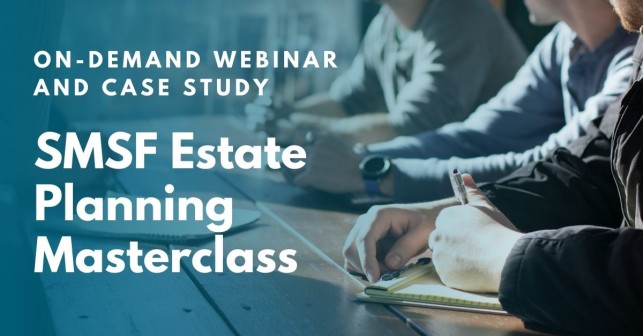 WEBINAR November 2020
SMSF Estate Planning Masterclass
SMSF Estate planning and the incapacity or death of a member can be fraught with compliance, legal and taxation issues:
Can the SMSF continue to the next generation?
How can business assets be dealt with?
Avoiding tax on death benefit payments?
Who has control?
What happens in the event of death or divorce?
Mixed Families:

How to manage the different financial needs of the parties?
Does the trust deed reflect the intentions of all parties?
Are binding death nominations valid?
Missed the live webinar?

Click here to view

the recording (50 mins)
Your Presenters
Stuart Wolfe, Head of Advice, Politis Investment Strategies. Stuart was instrumental in the growth of Politis into national financial advisory firm. He heads a team of eleven that supports clients achieve their financial goals. To enjoy a happy retirement.
Philip Hewitt, Special Counsel, SWS Lawyers. Philip set up his first testamentary trust in 1991 and is very experienced in both understanding and drafting trust deeds and testamentary trust terms. He also helps businesses and private individuals navigate succession planning issues.
Joel Curry, Director, TriSuper Auditors. One of the Top 100 SMSF auditors as rated by the ATO. And one of only 10 given a clean bill of health at the start of 2020. Joel is also a previous Auditor of the Year and sought-after media commentator.
Note the webinar will also attract 1 CPD point.
___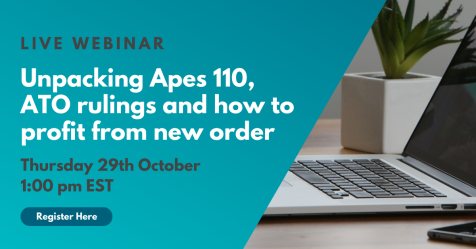 LIVE WEBINAR October 2020
Unpacking Apes 110, ATO rulings and how to profit from new order
What is forbidden – every single edict
Dispelling any ambiguity about current practices
Commercial opportunities of independence
Note the webinar will also attract 1 CPD point.
Missed the webinar?

Click here to view the recording (30 minutes)
___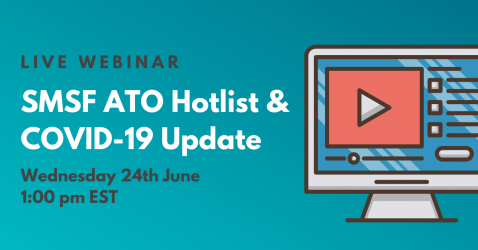 LIVE WEBINAR June 2020
SMSF ATO Hotlist and COVID -19 update
Get bang up to date with this educational webinar covering:
COVID-19 induced policy changes to SMSFs
Other SMSF changes
ATO Hotlist
The seven most common mistakes we see coming through now
Missed the webinar? Click here to see the recording
1. Presentation slides: Click here
2. End of year checklist: Click here