Education Training to keep you up to date
Our live educational events keep you updated with all the changes brought on by new ATO updates, regulations, court rulings and government changes. For many though the most valuable part is the Q&A where I answer questions accountants have about how these impact trustees and their SMSFs.
Stay up to date with all the SMSF knowledge you need
Earn CPD points
Ask any SMSF questions you have
Upcoming Events
NEXT WEBINAR 2022: Property and SMSFs: are you getting it right?
The sixteen most common questions. And where trustees are in danger of going wrong.
Property is a national obsession. We are addicted to it.
It dominates barbecue conversations. Worshippers make weekly trips to the Shrine of DIY renovations, Bunnings.
TV shows dedicated to it monopolise the ratings.
People go into huge levels of debt because of FOMO.
It is also one of the main reasons people set up SMSFs. And over the past 10 years they have made exceptionally good returns from property.
It's why there is such renewed interest in it.
Yet trustees and their advisors keep tripping up over the fundamentals.
Webinar: Property and SMSFs: are you getting it right?
This live webinar will discuss the most common questions about property and SMSFs.
Where trustees can go wrong and be in breach of the various acts and regulations.
Exposed to significant fines and costly remedial action.
A discussion covering topics such as
"What types of property can SMSFs buy from members?"

"When can a super fund lend or lease property to members for use?"

"How can a fund buy a property with a member or business partner?"
So that you can help your clients invest in property and maximise the performance of the fund.
It will also feature a live Q&A session to answer any knotty problems you may have.
Attendance at the webinar attracts 1 CPD point.
Please note: This webinar was originally scheduled for 4 Nov 2021 and has had to be postponed to the new year. To receive updates on this and future webinars, fill in the newsletter signup form on https://trisuperauditors.com.au/insights/latest-news/.
Thank you.
Past Events with replay links

SMSF Updates April 2021
There have been a lot of changes in the last 12 months. Joel Curry will be covering a host of topics including:
Mandated independence between SMSF Auditor and administrator

Temporary leniency around some SIS regulations

ATO crackdown on investment strategy

Indexation of TBC
Note the webinar will also attract 1 CPD point.
Missed the live webinar?

Click here to view

the recording (35 mins)
___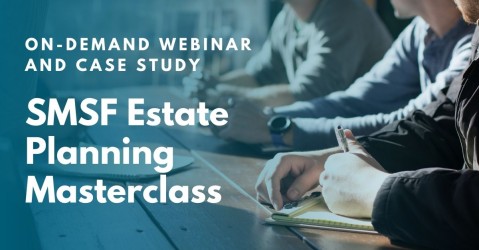 LIVE WEBINAR November 2020
SMSF Estate Planning Masterclass
SMSF Estate planning and the incapacity or death of a member can be fraught with compliance, legal and taxation issues:
Can the SMSF continue to the next generation?
How can business assets be dealt with?
Avoiding tax on death benefit payments?
Who has control?
What happens in the event of death or divorce?
Mixed Families:

How to manage the different financial needs of the parties?
Does the trust deed reflect the intentions of all parties?
Are binding death nominations valid?
Missed the live webinar?

Click here to view

the recording (50 mins)
Your Presenters
Stuart Wolfe, Head of Advice, Politis Investment Strategies
Philip Hewitt, Special Counsel, SWS Lawyers
Joel Curry, Director, TriSuper Auditors
___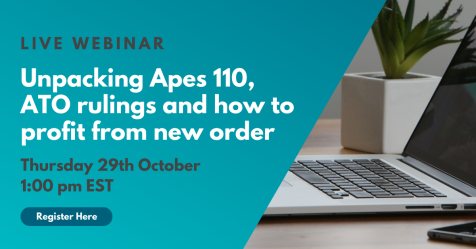 LIVE WEBINAR October 2020
Unpacking Apes 110, ATO rulings and how to profit from new order
What is forbidden – every single edict
Dispelling any ambiguity about current practices
Commercial opportunities of independence
Note the webinar will also attract 1 CPD point.
Missed the webinar?

Click here to view the recording (30 minutes)
___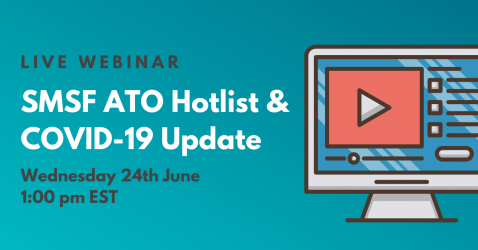 LIVE WEBINAR June 2020
SMSF ATO Hotlist and COVID -19 update
Get bang up to date with this educational webinar covering:
COVID-19 induced policy changes to SMSFs
Other SMSF changes
ATO Hotlist
The seven most common mistakes we see coming through now
Missed the webinar? Click here to see the recording
1. Presentation slides: Click here
2. End of year checklist: Click here